[SFX01] Oscillate and Shimmer KLAHRK

Out 19TH NOV 2021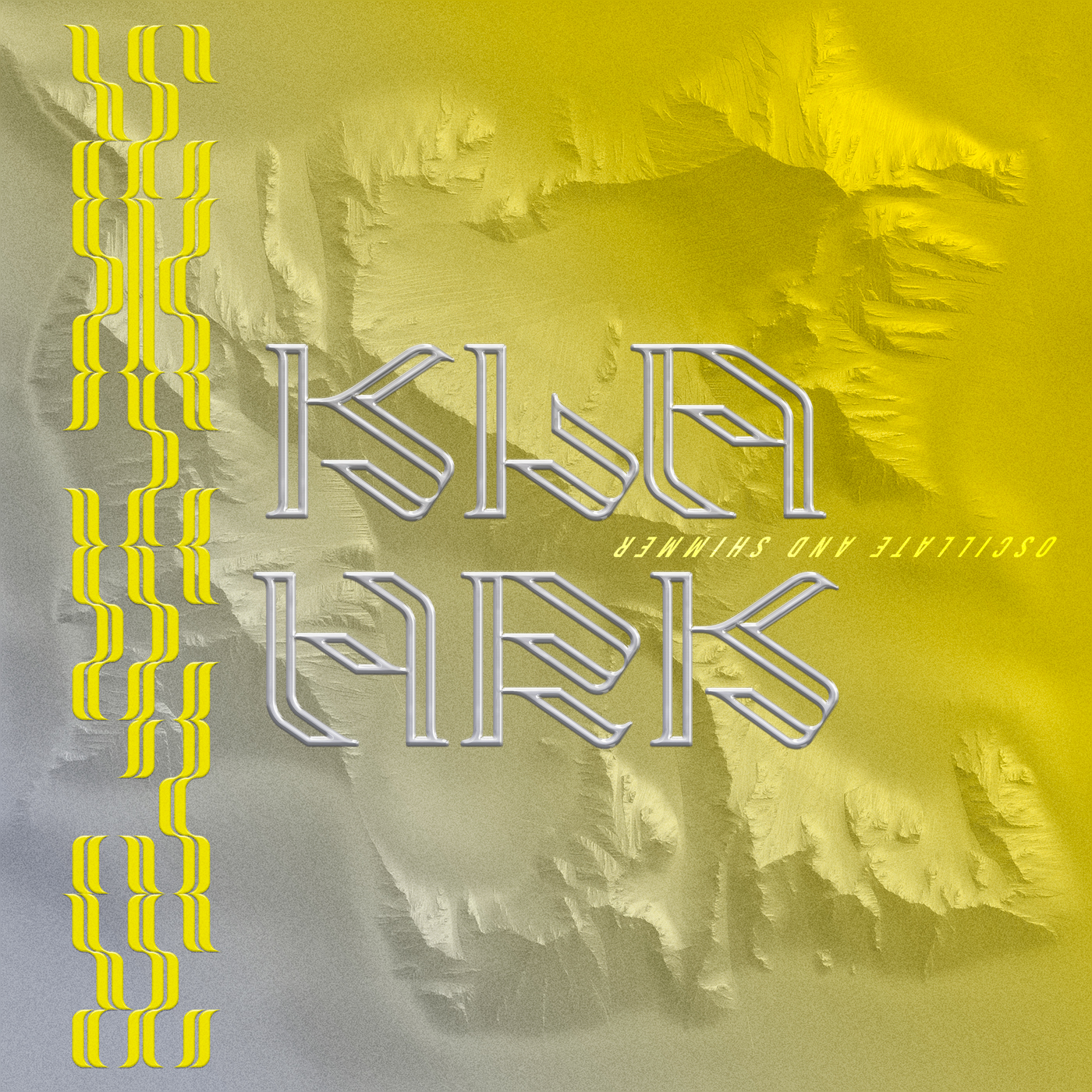 Effortless and disarming, lush yet brutal, "Oscillate and Shimmer," the newest release by DJ, artist, producer and label owner Klahrk, is the fruit of isolated collaborations and longing for mutually-assured destruction. The eight tracks, written across 2020 and 2021, mix vital computer pop builds with ruptured, explosive breaks ringing of UK bass. This is the soundtrack to rebuild the world of the club and tear it down again.







Music produced by Klahrk

Additional Production by Waller on 118>46

Additional Production by Lighght on MF.MT

Additional Production by CITYTRONIX on Phantoms

Additional Production by Zoë Mc Pherson on E-merge Stgy

Mixed by Zoë Mc Pherson

Mastered by Ingrid Loftsgarden

Artwork by Alessandra Leone
Praise

AQNB /


Adventurous, freestyling Designer-Electronics in cut-up style - Hardwax A rousing body of hybrid techno-artistry for a multiplex of listening - Hyponik Exciting and vital, as expected! - Cosmin TRG This. tight. brah. I will wreck the floor with this shit. tenace! - Tzusing Arrh! here we go. unsettlingly good - Dbridge SO DAMN GOOD, I want to be in a very dark cellar with huge speakers and a smoke machine now. - Joe Muggs Bandcamp

/

FACT

/

The Vinyl Factory

/

Hyponik

/

Tight

/

Insert

/

BizaarBazaar

/

AQNB

/

Kaltblut

/

Gin&Platonic CDM

/

Promonews

/ TAZ




Klahrk and Waller's "118>46", opens the digital release of the album and pulls listeners into a desolate atmosphere populated by biotic notes echoing in reverb.

Klahrk's two solos; the industrial hit "Send It!!" cuts through the fog with a relentless trance hype that dies out into the seemingly serene "NuNegative", pulsing with laser gun shots over a metallic beat. Experimental Athens-based club duo, Ice_Eyes intensifies the jungle-like breaks on "Send It!!" with a hardcore BPM push while "NuNegative" is remixed by breakout, London-based artist and DJ, Ehua, affiliated with Nervous Horizon. Known for her organic percussion, Ehua's remix strips the track into elemental, syncopated spheres where fresh electric rhythms are introduced over Klarhk's sonic space. As a new artist, Klahrk's strength lies in his community and his ability to alchemize the local London scene with his friends on the internet. The collaborations on the album with Lighght, CITYTRONIX and Zoë Mc Pherson each hold the unique artists' signatures while elongating Klahrk's impulses and timing. Zoë Mc Pherson's collaboration, "E-merge Stgy" is a playground for the two artists, obviously comfortable in transgressing genres. The gated vocal elements on the track lace together the destructive base and savage soundscape as the atmosphere shifts unexpectedly, eclipsing new plateaus of excitement with each new break.



It was Klahrk's collaborations that first caught the eye of SFX, the Berlin-based label run by Zoë Mc Pherson and Alessandra Leone who stumbled upon the hidden gem of a track, "Klahrk & Roxas Present: Quavis," before offering to produce "Oscillate and Shimmer." Under SFX, Klahrk has built an album that hits fiercely while flirting with digital distortion to create dark tensions begging for release on the dance floor. Rooted in the industrial electronic scenes from the past, this album is written for the clubs of the future, where we can never guess what happens next.